View new screenshots in 3D on your Nintendo 3DS by clicking on the image below and by visiting the link to even more new mpo files.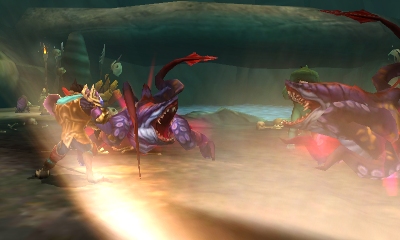 The developers of Heroes of Ruin have released 3D .mpo files which you can view in your 3DS web browser.
from their website:
We're giving you the opportunity to view Heroes of Ruin's depth in a quite literal sense by handing out some 3D screens to view on your 3DS.  You can probably view them normally on your PC, however to get the full 3D effect you'll need your Nintendo 3DS and an SD card you can use with it
Nintendo of Japan has made available 20 screenshots on their website viewable in 3D. Go to this link on your Nintendo Browser to see the .mpo files in 3D on your 3DS:
Konami released some new 3D images today of their new upcoming game Beyond the Labyrinth for the Nintendo 3DS. You can view the .mpo files directly here, here, here and here. They look great when viewed in 3D on the 3DS!
UPDATE: Even more .mpo screenshots here: http://www.3ds-screenshot.com/gallery-labyrinth-no-kanata.html
Here's what they look like…
Just announced by the guys over at themeparksin3d.com, they have a newly re-designed website which they've optimized for browsing on the Nintendo 3DS browser. You can quickly get to various MPO file galleries on their site, all of which showcase photos from themes parks all over Orlando, Anaheim and even Paris!
Thanks, Ricky!